Thank you
Overall Rating from 46 Users

Thank you for your support.. it is a quick service.

Hamzeh Kourbeh
Recommend for a quick logo
Overall Rating from 46 Users

Honestly had my doubts with other logo makers and the price of INGIC Design. Thought it would just be a bunch of stock photos crammed together. Logo turned out just how I wanted it and pretty timely. Would recommend for a quick logo.

Ryan Ardoin
Great company ! Good work ❤ still under process but love the quality they deliver.
Overall Rating From 54 Users

It's not the organization it's the people who make the organization best. Really impressed with the way Jason guided me through all these days and still is up to help me any time I want. I highly appreciate his effort to the company. A good asset to the organization. I would have all my referrals to have him by their side. Ingic Design is the best and the man responsible for this review from my side is Jason Nicole's. The best man on board to have anything and everything on time☺ Really happy with the way guys work .. 100% Satisfied! Just as Jason committed! Keep it up guys keep it up Jason

Cindy Kimchu
Great help very happy
Overall Rating From 48 Users

Great help very happy with product Harry and Matt helped me a lot I recommend them to anyone this was my second branding logo I had done and I'm buzzing with it..

Nathan
Great company
Overall Rating From 72 Users

First time working with these guys and they are Fab! Communication was the best! Can't wait for them to design my website. Thank you all.

Carlos Lenoir
Excellence beyond amazing.
Overall Rating from 55 Users

INGIC Design, so much can be said about the greatness this company possess. The staff is awesome! My interactions with Jason, Eric, and Henry have been phenomenal! The designer have been amazing with their creativity. If you have dreams about a great design and great service, INGIC Design will dream with you! Dream big, dream with INGIC Design.

Christopher Menchaca
This young cubs made my dream come thru
Overall Rating From 42 Users

This young cubs made my dream come thru. I sometimes I'm an grumpy old man but they still treat me with enthusiasm and respect, they did a wonderful job I'm very pleased I am happy I did business them shortly I'll be working on my website with them. Danny, Brian and James thank you guys for your help, next step is my website.

Dr Jay Corujo
Great service
Overall Rating from 46 Users

Great service, from Ingic Design and Dennis Clark was very helpful guiding me through some areas of my site.

Tina Palmer
Couldn't be happier with Ingic
Overall Rating From 57 Users

Ingic Design had the perfect logo to represent my company in a very short time. Dealing with customer service on alterations and design updates was simple and hassle free. Price was unbeatable.

Evan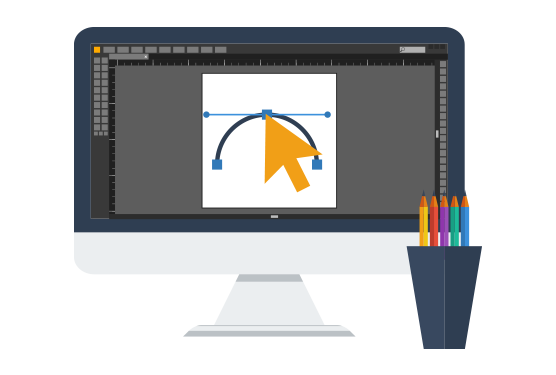 Let's
Make


Magic Happen

Get premium design solutions by INGIC Design to win a place in your clients' hearts. Stay in limelight with fresh and appealing logos and websites.